Why
"Firstly because of our passion for the business and for communicating with other people, as we develop their projects and bring each one to a successful conclusion.
Because we are driven by the desire to provide sound advice for both private investors, whom we help to improve and extend their retail real estate portfolios, and also national and international brands seeking either to set up or expand a business in Belgium, now or in the future.
It's bespoke, or nothing!
And, above all, because we are guided by values such as loyalty, sincerity, faithfulness and discretion, which are the bedrock of our friendship and our partnership. Our focus is on long-term relationships ...
And why "City Retail"? Because it reflects our belief that commerce is an essential component of our towns and cities, and we want to reverse the move away from our city centres, while maintaining a green approach to real-estate."
D.B. & S.M.
Who?
Two friends, two colleagues, and now two associates.
With nearly 30 years' experience in retail real estate (IDG, CB Richard Ellis, Jones Lang Lasalle, Retail Partners, ...), Daniel Brainis and Samuel Michaeli are the new faces of this business, both self-assured in the present and confident about the future. They are fully conversant with the vagaries of the real estate market, which can sometimes be capricious and therefore requires expert advice.
Loyal, sincere, dedicated, highly talented in their field and, moreover, driven by the satisfaction of successfully completed challenges - for themselves, of course, but especially for their customers - their complementarity is a guarantee of audacity, tenacity, and results!
One a French-speaker, the other a Dutch-speaker; one living in Brussels, the other in Antwerp; their different cultures and sensibilities mean that they can offer genuine expertise, right across the country, for both national and international brands.
AN EXPERIENCED AND HIGHLY SKILLED DUO
D.B. : "Samuel's best quality? His determination. When he has an intuition about something, a vision, he never gives up, he always sees it through.
His worst flaw: he's extremely stubborn!"
Daniel Brainis
Founder
IPI : 504804
d.brainis@cityretail.be
+32 477 81 38 00
S.M.: "Daniel's best quality? Loyalty. And integrity. And his enthusiasm!
His sense of organisation, too, but he sometimes goes through manic phases …"
Samuel Michaeli
Founder
IPI : 509570
s.michaeli@cityretail.be
+32 485 12 62 86
Their associate, Elodie De Beys, has 10 years' experience of the Belgian & Luxembourg retail real estate market (Retail Partners, CBRE, retailstories). She joined the team to develop letting services in high street and shopping mall locations.
Our Services

DEDICATED SUPPORT AS YOU SEARCH FOR YOUR BUSINESS PREMISES; OUR AIM IS TO FIND THE IDEAL LOCATION FOR YOUR COMPANY, THANKS TO CITY RETAIL'S DETAILED KNOWLEDGE OF THE LOCAL MARKET.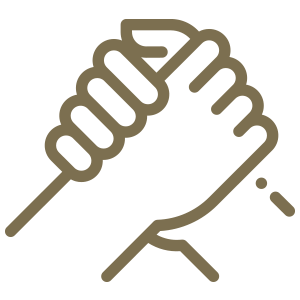 CITY RETAIL OFFERS EFFICIENT AND RIGOROUS COLLABORATION.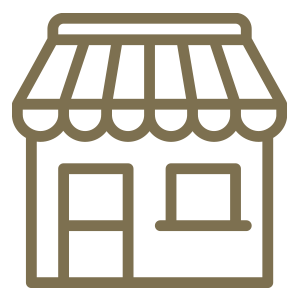 ADVICE AND EXPERTISE IN THE FIELD OF retail REAL ESTATE.

OUR EXPERTS WILL DO THEIR UTMOST TO ASSIST YOU IN YOUR PROJECT, ENSURING THAT THE SEARCH FOR TENANTS OR BUYERS FOR YOUR PROPERTY IS AS FRUITFUL AS POSSIBLE, AND THAT YOU ARE COMPLETELY SATISFIED.
Are you looking to broaden your horizons?

City Retail works together with an international network, on a regular basis, to provide the support you need.
Daniel Brainis
Founder
IPI : 504804
d.brainis@cityretail.be
+32 477 81 38 00